PROFESSIONAL sports bettor Neel Shah (@MyBettorLife) shares a few behind the scenes tricks to stay ahead of the football markets. 
How to make a profit on team news
How would you like to make a profit on a football match before a ball is even kicked? Pre match trading on team news is one angle to look at that is often overlooked.
The main idea
Betting lines for major leagues tend to come out a week or two before the games kick-off. In that time, smart money enters the markets on the early prices and then a general price is agreed upon for the win-draw-win (1×2) markets.
The price is then factoring in, to some extent, the availability of players for selection. Players with long term injuries or suspensions are considered in the prices but there might still be some uncertainty about a few other players.
If you're able to react to team news information quickly, there is potential to take advantage of a change in price and lock in a profit before the game even starts. It sounds easy but in practice it's not always the case. Hopefully this article will give you some ideas on how to give yourself a chance of securing a little green.
Last minute injuries
Players might be a doubt for the game, whether they are coming back from an injury or took a knock in the last game. The markets have a degree of uncertainty priced in and as soon as the official team sheets are posted, the market as a whole will adjust.
With the help of some trading software and a view of the trading ladders, you can often spot some of these moves ahead of time. If you subscribe to a specialist service like 'Only Fools VIP', you can get these sources of information ahead of the general betting public. You might be able to back a team with a strong potential for the price to move shorter, or on the flip side lay a team that is expected to be weaker.
Not all players are equal though. A doubt over Harry Kane for Spurs will move the market far more than Oliver Skipp. As a general rule, a team's 'star' attacking threat will be the one to move prices the most. So think of the likes of Vardy, Ronaldo, Salah, Antonio etc..
Even though as a football purist, you might argue that Declan Rice, Ngolo Kante or Trent Alexander Arnold might be more integral to a side than their star striker, the market doesn't always see it this way.
A first-choice goalkeeper being out, or a combination of central defenders would have a similar, if not as pronounced, effect. It's worth observing the reaction of the exchange markets when particular players are out and you'll soon discover who is the biggest influence on their price movements.
Look at side markets
Although the standard 1×2 (win/draw/win) markets will get the most liquidity and money flow (and therefore you will be able to put the largest stakes on), you can still take advantage of team news information in other ways.
Consider the goalscorer markets. Numerous times this season, it's been uncertain if Cristiano Ronaldo would start for Man United. His price can consistently be backed in if you are anticipating he will start and you can lay him at the exchanges and take profit before the game starts.
The Over and Under goals markets are also worth considering. If the pre-match favourite is drifting, then it makes sense that the unders goal markets might shorten, as the market expects a closer game due to a weakened favourite. On the flip side, if the underdog is getting weaker, then goals might be more likely.
There can also be great value to be found on handicap markets. If you want to straight bet the value in these situations, you can often back a team on a – or + handicap and after the team news filters through to the wider public, the line will move. Offering an opportunity to cash out or just take a bet at a great value price.
Which games are good for this strategy?
Cup games, especially the earlier rounds, can have a lot of fluctuation in price movement. A lot of the premier league sides will experiment with squad players and rest some of their stars.
If you're a loyal fan of a club and you can guess what the manager is going to do, then there will certainly be opportunities to profit. If you're anticipating a weak side being fielded, it might be worth taking a lay position on the favourites or backing the underdogs and if there's a strong side being put out by the favourites, the opposite will apply.
COVID related news
This is by far the biggest money spinner and the biggest potential for price movements. As a club with COVID won't just have one major change to a line up but often a swathe of new players coming in, perhaps from the reserves or youth teams.
The line-ups can be so different that a favourite can sometimes become the underdog because of news like this and a huge price move can take place.
Take the example of Liverpool vs Aston Villa in January 2021. Villa had to close their training ground and had practically their entire first team out. The odds for Liverpool opened at odds as high as 2.08 and the best odds you could get by the time the game started was 1.07. An absolutely phenomenal difference and extremely lucrative for anyone who traded this game prematch.
The same weekend, non-league Chorley played a makeshift Derby side ravaged by COVID. Chorley opened at odds as high as 12.0 at some bookies and their starting price was an incredible 1.75. A huge swing that would have been enormous value or a fantastic trading position.
A few days later, Celtic returned back from a notorious winter training trip to Dubai where 16 of their staff had to self-isolate. Celtic's odds drifted from 1.39 to 1.7, although their price had pushed even higher than that before coming down.
These are 3 extreme examples, but you can see how this kind of situation can create great opportunities to find a value bet or trade.
This sounds easy, so what's the catch?
It's definitely not always as easy as I've described!
Opportunities for this may not occur every weekend, so a degree of patience is needed.
If you are looking to trade these opportunities on the exchanges, you'll need to lock up a significant portion of your bankroll, potentially for several days
Sometimes the price can move against you. The market can sometimes work in peculiar ways and there will be people trying to do the same thing who will dump their positions once they've made a profit they are happy with. Other savvy betters will see an opportunity where the market has overreacted and start backing the team at the more generous price. All of these can contribute to the price moving in the opposite direction to where you want it to go.
The key to being successful at this strategy is having reliable information and being quick to news. It's a balancing act between speculating and the risk of that speculation not paying off. It's useful to have an understanding of where the price of a team should be and observe these markets closely.
This mainly works on more liquid leagues. i.e. the major leagues such as the Premier League or English cup competitions because team sheets are officially announced 1 hour before the games. However, if you are based abroad and have access to reliable information, its certainly possible to take advantage of this in other big leagues.
Recommended tools and strategies
Have a chat with Tony on twitter- @Teamnewsandtix about his unique team news service.
Download tweetdeck and search for reliable news sources that report breaking news or rumours and set your phone to receive these alerts
Spend some time studying the markets and observing the opening prices on teams
Get to know each team's main attacking threats, so you know which players will affect their prices more significantly
Devote a reasonable bankroll to doing this. Moves of 20%+ can happen, but expect a move of 10% more frequently.
Make use of all available exchanges and ensure your commission rate is set to as low as possible. Betfair offers 2% as no frills and smarkets offers 0% to select customers for using certain matched betting tools.
Observe the markets and be prepared to make a few mistakes initially. Use small stakes to begin with until you feel confident taking on these markets.
About Neel Shah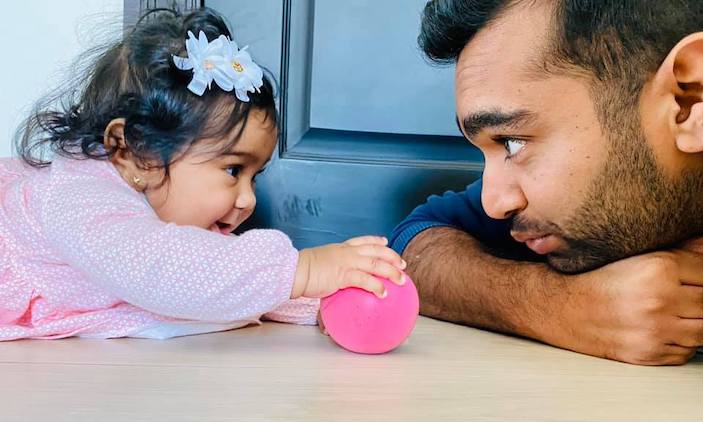 This year, through a combination of circumstances and an ambition I'd had for a while, I took the plunge to become a full time sports bettor and to spend a year immersed in betting, trading and devouring as much knowledge as I can on the subject. I still have a lot to learn and it's nowhere near the glamorous life people think it might be, but it's been an amazing and profitable experience so far and I've absolutely loved it.
I hope my articles can help others in their own betting journey and we can all make our lives a little easier and more comfortable by betting smarter and making some £££ along the way!
Feel free to reach out on my twitter: @mybettorlife or visit my blog: mybettorlife.com