Football is the single most popular sport in the world, with literally billions of fans around the world. So big and so "global" in fact that there is only one country – The Marshall Islands – that doesn't have a national football team (yes, even the Vatican has one ;)). So it shouldn't come as a surprise that football has inspired pretty much everything around us, from movies to cartoons, from clothing to footwear, and, of course, video games – even video slot machines.
No online casino would be complete without at least a handful of football-inspired slot machines. Here are some that will likely be a great match (no pun intended) for all the football fans out there.
Football Star Deluxe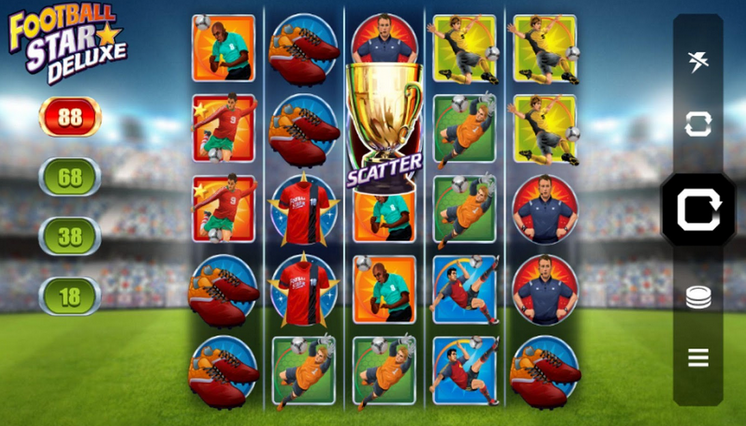 Back in 2014, ahead of the FIFA World Cup hosted by Brazil, the whole world was burning in football fever, game developers included. As you might expect, they did their best to make the most of the huge media coverage these types of events receive, launching their own football-themed games around its kickoff.
Microgaming, the software developer behind the vast game collection at the JackpotCity Casino, launched its Football Star slot machine at this time, delighting football fans with an affinity for slot machines.
The game was remixed and re-released last summer, right around the time football went on an unexpected hiatus. Football Star Deluxe received a much-deserved upgrade, turning into a mobile-friendly title with the same flair and unmistakable atmosphere the original had, making it feel like a stroll at a crowded stadium during a match.
Football Champions Cup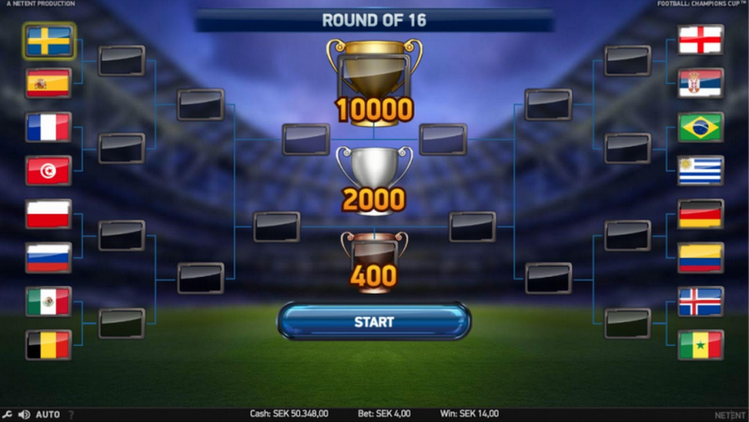 Swedish software developer NetEnt didn't wait for a major football event to come along – they created their own in the form of the Football Champions Cup slot machine released in 2016.
The game is built a lot like a football video game: you need to choose a team to play with right at the beginning (not that this influences the game itself in any way), and win your way to the highest number of free spins possible through a feature similar to the progression charts of the World Cup.
To make them similar to the real thing – as much as possible – the game has another bonus feature: a penalty shootout.
Football Glory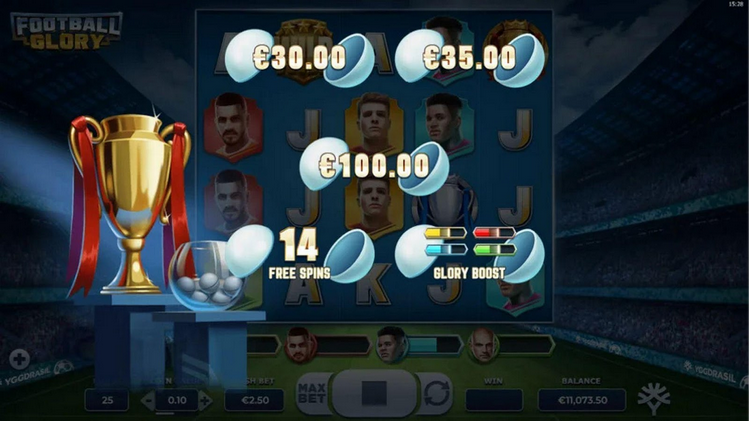 Finally, let us mention a game that was released last August, almost as if it was to celebrate the players' return to the turf: Yggdrasil Gaming's Football Glory. The game has a great atmosphere reminiscent of the murmur of the crowd in a stadium but it's easy on football-related symbols, focusing on the players instead. And, apparently, the drawing process for a major football event – at least that's what inspired its bonus feature.
The game has a sort of "career mode" – each player symbol gathers points (glory?) on the bottom into a meter that, once filled, triggers the "Superstar" game mode that comes with special features and bonuses